Jim West Orlando author, international communicator, top expert on child and adolescent issues, Orlando, FL
Jim West is an author and international communicator. Jim has a refreshing, positive approach to various issues effecting schools and challenging students.  He is president of Total Life Counseling Center in Orlando, Florida with satellite offices in Central Florida.  Jim is an outstanding communicator and school consultant counselor on bullying. He is an ADHD expert in  Orlando Florida. He is considered the top expert on child and adolescent issues in Central Florida and he is making his simple, easy to use techniques available to everyone at a fraction of the cost of counseling!  The StressLess Educational Series products are purchased all over the world has a 30 Day Money Back Guarantee!
Local and National TV & Radio: Jim is a children, adolescent, college student & family expert and is asked to provide advice on local & national TV & Radio including the Daily Buzz, Fox 35, NBC, CBS, & ABC.
School Consultations & Staffings: Jim has been invited to provide consultation to several private and public schools.  His consultations include conflict resolution, accommodations for ADHD, character building, student retention, and school improvement programs. He also advocates for students with their IEP or Individualized Education Plan & 504 Plans.
Seminars for Counselors, Teachers, Schools, Parents with Jim West Child, Adolescent and Young Adults Expert in Orlando, East Orlando, Winter Park & Clermont International Communicator:Jim has been invited to speak for private school accreditation boards, foster care organizations, Childrens Home Society, National School Social Workers & FACCS. He has spoken to thousands of teachers over the years and influenced private schools to provide special programs for students with learning disabilities, and accommodations for ADHD. His recordings at seminars are often the top requested CD's.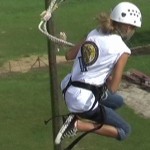 Retreats: Jim provides student retreats for schools as well to help students resolve conflicts, bullying and how to repair past hurts.
Summer Camps since 2004 incorporating a Challenge Ropes Course and Equestrian program has helped students mature significantly, socially and emotionally, increase confidence, become calmer, more compliant, improved leadership skills,and a more positive influence on their peers.
Speaking Engagements: He is asked to speak across the state of Florida to the following organizations to list a few:
SSWAA | School Social Workers of Association of America-National Conference
United Behavioral Center & Central Florida Behavioral Hospital | Inpatient Hospitals to hundreds of therapists, psychologists, parents and counselors.
CFAMFT | Central Florida Association of Marriage and Family Therapists
ACSI | Southern California and Florida | Featured Speaker several years in a row for Annual Teachers Accreditation Conference
FACCS | Featured Speaker several years in a row for Annual Teachers Accreditation Conference.
Public Schools | Conferences, Assemblies and Consultations
Private Schools | Assemblies, Retreats and Consultations on various issues including Bullying, ADHD, Defusing Angry Parents, Conflict Resolution and more.
Youth Groups | Assemblies and Retreats
* Jim also is a state approved Qualified Clinical Supervisor for therapists completing their 2 year internship to become a Florida State licensed counselor.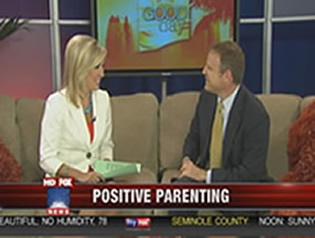 Community Involvement | Jim was the producer of Sunday Night Live (Virginia) & Standing Room Only (a Saturday Night Live type program for High School Students) as well as Club 77. Club 77 was a Smoke Free Drug Free & Alcohol Free club for High School and College age students. Sunday Night Live & Standing Room Only were run by college students and the actors were teenagers entertaining other teens. These programs have built incredible self-confidence and developed talents and leadership skills for many teens. Jim has kept in touch with some of the teens that were involved in these programs and most are now adults involved in their community mentoring adolescents in some way.